Midwest Pesticide Action Center will be holding two ordinance-specific workshops for building managers and condominium associations on March 12th, 2014.
A registration fee of $125.00 includes light refreshments. A discounted registration rate of $100.00 is available until March 5th.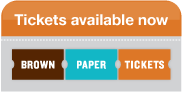 To register and pay online, visit our Brown Paper Tickets page here.

For payment with a Purchase Order please download a registration form here, or contact MPAC at (773) 878-7378 ext. 202.
All condominium associations and cooperatives must have a bed bug pest management plan in place by March 24th, 2014. This plan must include detection, inspection and treatment strategies, as well as proper record keeping procedures for pest control activities. The half-day events will provide guidance needed to develop a specific plan, and attendees will leave the event with a completed bed bug plan to take back to their facilities.
Specific topics include:
Overview of the Ordinance and what it means to you
Creating a Bed Bug Control Plan
Responsibilities of the association, owners, and renters
Policies and practices to prevent and limit the problem
As a bonus, visit with vendors of services and products that can make your work easier. Feel free to ask specific questions of our experts and vendors, and benefit from being in a room filled with others dealing with the same problem under similar circumstances.